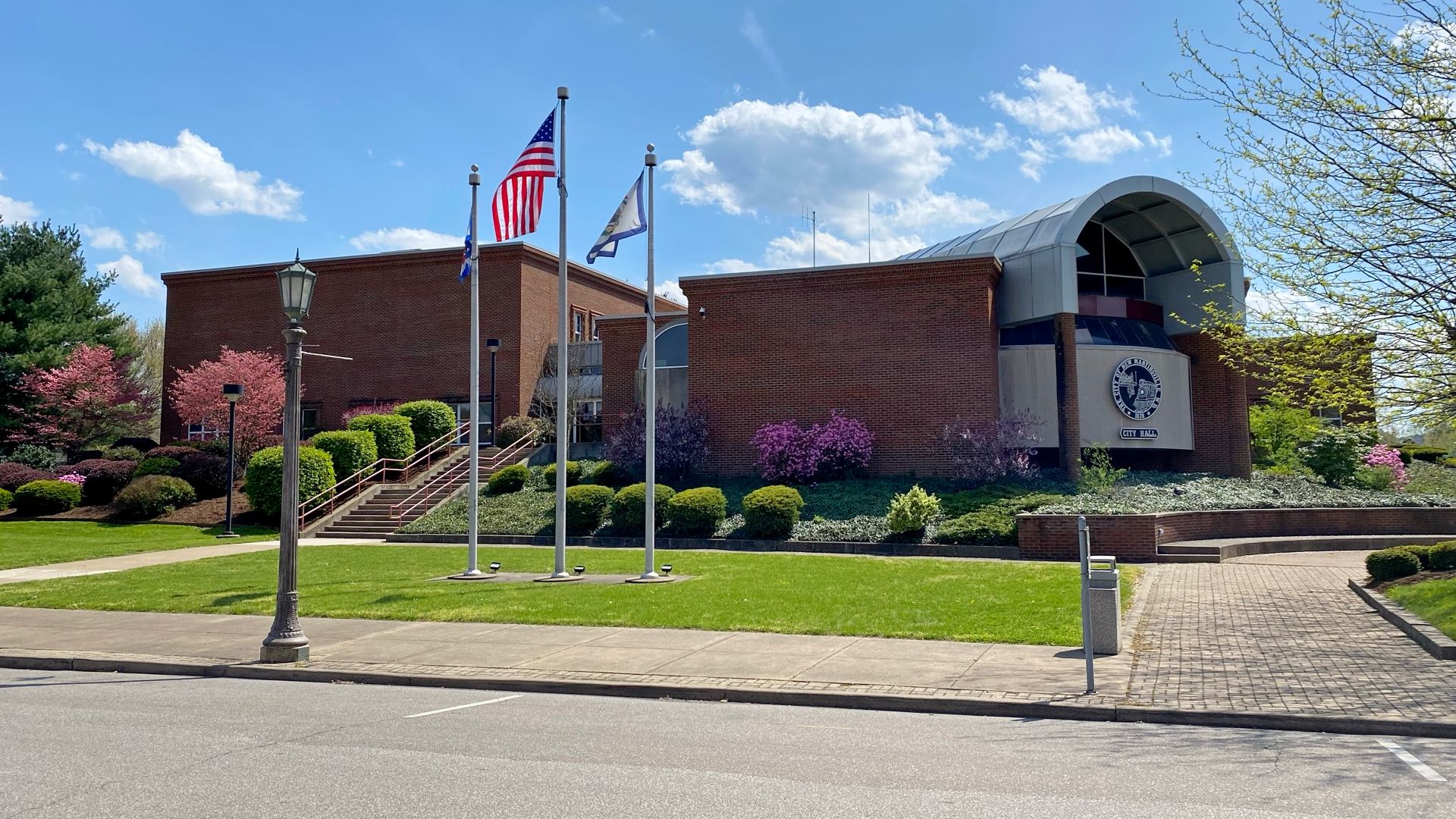 City Hall
191 Main Street
New Martinsville, WV 26155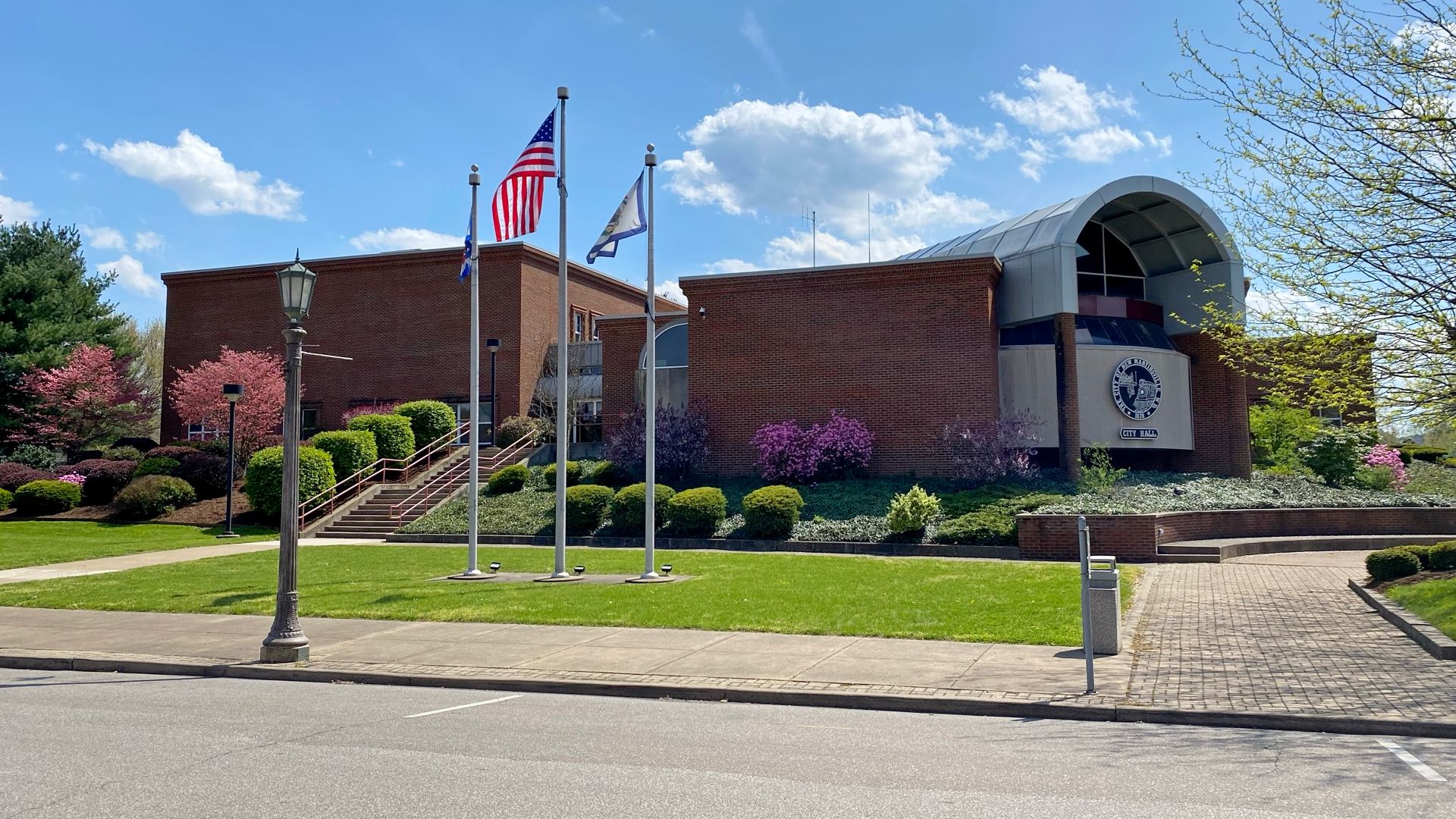 City Hall
191 Main Street
New Martinsville, WV 26155
| | |
| --- | --- |
| Phone: | 304-455-9120 |
| Fax: | 304-455-9123 |
Hours:
| | |
| --- | --- |
| Monday-Friday | 8:00am to 4:30pm |
| Saturday-Sunday | CLOSED |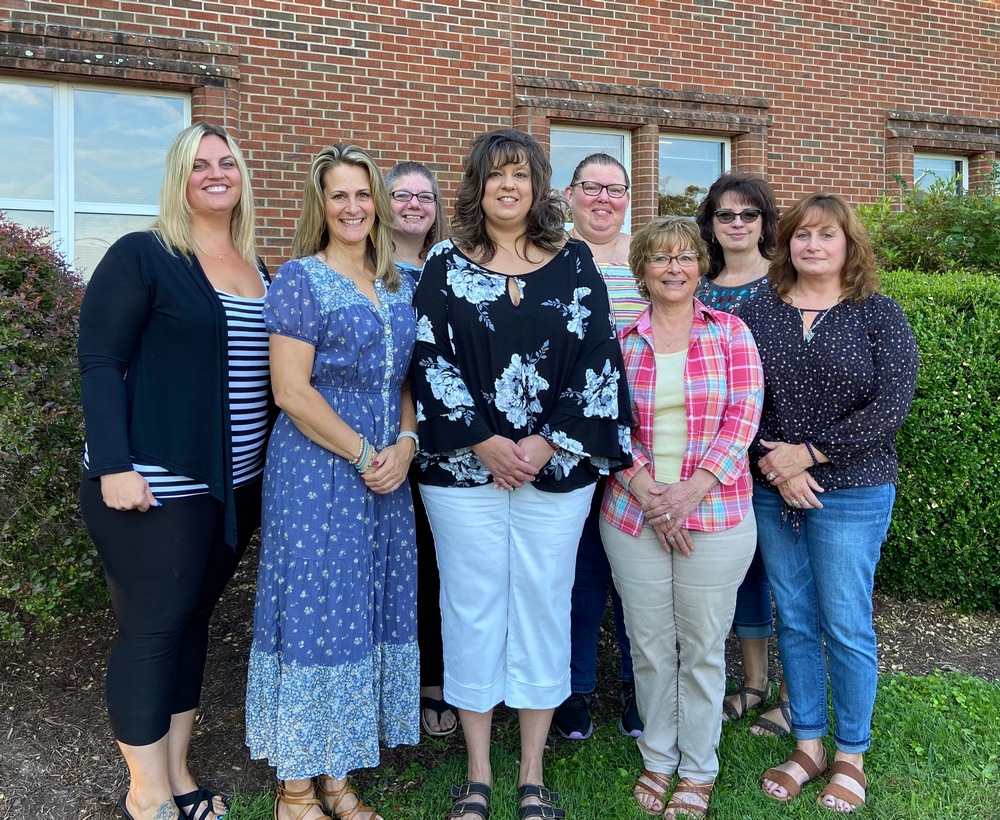 As City Recorder, it is my honor to welcome you to the City of New Martinsville. My team and I are happy to guide you to the appropriate department to meet your needs. We can also provide general information about our wonderful City.
The responsibilities of the City Recorder include handling all of the daily financial transactions for all departments within the City. We maintain building permits, city licenses, B&O tax, applications for employment and the municipal utilities office. We also handle the City's accounts payable, payroll, employee benefits and many other tasks.
My team and I are here to help you make the most of the opportunities within the City of New Martinsville. Please feel free to contact me or a member of my team.
City Forms
Forms may be printed out, filled in and turned in at City Hall
Pay Utility Bill
The New Martinsville Municipal Utilities Office works hard to make paying your bills fast and easy by offering several payment options.
When paying by check, please make payable to "Municipal Utilities".
Pay in Person
Our office is located in the Municipal Building at City Hall. Our office hours and address are are the top of this page. We accept cash, check, money order or credit/debit card for payments.
After Hours Drop Box
We have an overnight drop box available near the New Martinsville Public Library on Martin Avenue. It is a white mailbox and is accessible as a drive up for most vehicles, and the drop slot opening is no touch. We accept check or money order only at this drop box. No cash.
Mail Payment
Payments may be mailed to our office for processing at:
Municipal Utilities
195 Main Street
New Martinsville, WV 26155
We only accept check or money order through the mail. No cash.
Direct Payment via ACH
You may sign-up for direct payment using your checking account. There is no fee for this payment option, and your bill can be paid automatically each month.
Please use the following button to download the ACH Direct Payment Via ACH form. Fill out the form and submit to the Municipal Utilities Office inside City Hall.
We offer an online payment option for your utilities bill. Payment services are provided by Payment Service Network Inc. Signing up is quick and easy, and with an account you may view or pay your utilities bill using a credit card.
There is no fee to sign up for online payments, an account is required to view your bill online.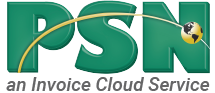 Utility Rates & Fees
We accept cash, check or money order. When paying by check if check is returned for non-sufficient funds there is a $25.00 NSF Fee.
Bills are mailed out on the last business day of every month and are due by the 20th of each month. If payment is delinquent there is a 10% penalty applied to the bill. Once customer is delinquent they will be considered in a termination status.
If customer fails to pay and services are discontinued for non-payment a reconnection will be applied. See Reconnection Fees section below.
New Customers
For customers signing up for new service, please come into our office and bring the following information:


Photo ID
Copy of Lease or Rental Agreement if renting
Copy of Deed stating ownership if buying
Deposit Fee to start your service
Deposit Fees
New customers must pay a deposit fee to have services turned on. We accept cash, check or money order. Here are the Deposit Fees for utilities services:
Residential Electric:
House-100 AMP (mixed fuel)
$150
House 200 AMP (mixed fuel)
$200
House 200 AMP (all electric)
$250
Business Electric:
200 AM or smaller (small)
$150
200-600 AMP (medium)
$200
600 AMP or larger (large)
$250
Water
Residential Water
$55.00
Business Water
$100.00
Sewer
Residential Sewer
$80.00
Business Sewer
$100.00
Reconnect Fees
If customer fails to pay and services are discontinued for non-payment the following fees will be applied:
| | |
| --- | --- |
| Electric | $25.00 |
| Water | $25.00 |
Tap Fees
When installing water or sewer taps a fee is required. We accept cash, check or money order.
| | |
| --- | --- |
| Water Tap Fees: | |
| Up to 1 inch | $150.00 |
| 2 inch | $450.00 |
| 3 inch | $750.00 |
| 4 inch | $1500.00 |
| 6 inch | $3000.00 |
|   | |
| Sewer Tap Fee | $350.00 |
Residential Electric Rate
| | |
| --- | --- |
| Customer Charge | $6.50 |
| First 500 kwh per month | $0.1182 per kwh |
| Over 500 kwh per month | $0.1147 per kwh |
Small Commercial Electric Rate
| | |
| --- | --- |
| Customer Charge | $15.00 |
| First 500 kwh per month | $0.1390 per kwh |
| Over 500 kwh per month | $0.1260 per kwh |
Large Commercial (Demand) Electric Rate
| | |
| --- | --- |
| Customer Charge | $50.00 per month |
| Demand charge all kW | $7.50 per kW |
| Energy Charge: | |
| First 300 kWh per kW of Billing Demand | $0.0970 per kWh |
| Over 300 kWh per kW of Billing Demand | $0.0825 per kWh |
Street Lights
| | |
| --- | --- |
| 175 watt MV | $10.75 per month |
| 400 watt MV | $22.85 per month |
| 150 watt HPS | $20.00 per month |
| 250 watt HPS | $24.00 per month |
| 400 watt HPS | $35.00 per month |