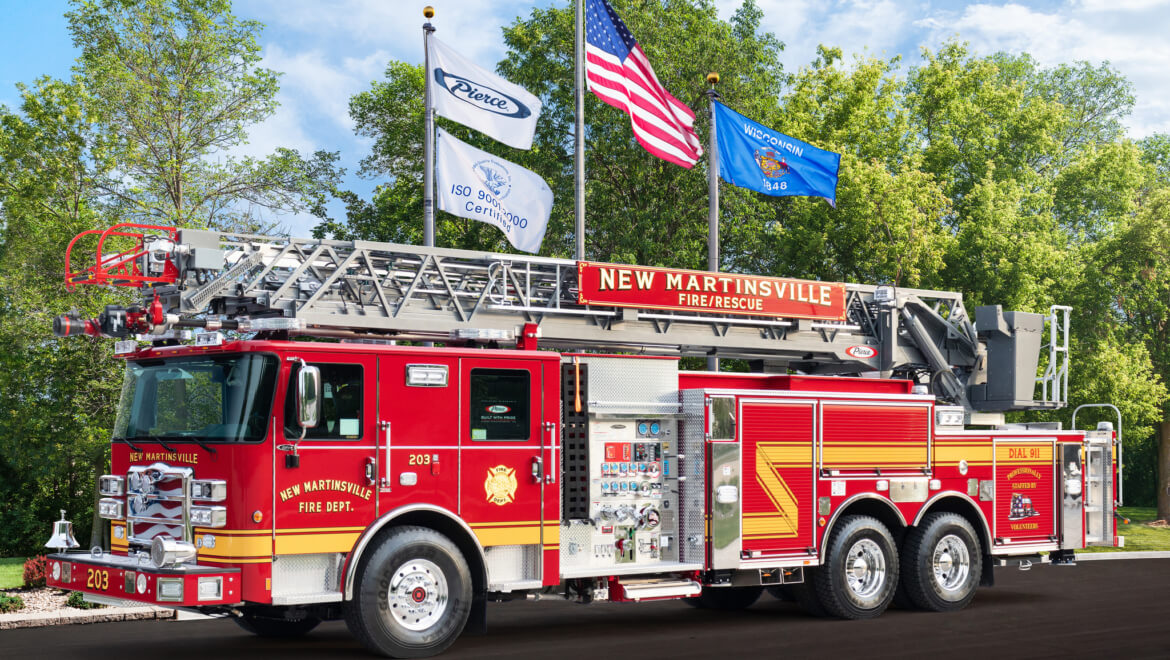 Main Street Station
400 Ohio Street
New Martinsville, WV 26155
Steelton Station
627 North State Route 2
New Martinsville, WV 26155
In case of Emergency, DIAL 911
Non-Emergency Phone Numbers:

| | |
| --- | --- |
| Main Street Station: | 304-455-9115 |
| Steelton Station: | 304-455-9114 |
| Fax: | 304-455-9111 |
| Email: | nmfdwv@gmail.com |
As a Volunteer Fire Department, there may not always be someone at the station to answer the phone.
The New Martinsville Volunteer Fire Department serves to protect its immediate community of the Incorporated areas of the City of New Martinsville, as well as an extended community of neighboring sections of Wetzel & Marshall Counties in West Virginia. The New Martinsville Volunteer Fire Department responds to a host of Emergency and Non-Emergency Calls. On average NMVFD is dispatched 300-450 times a year to render assistance.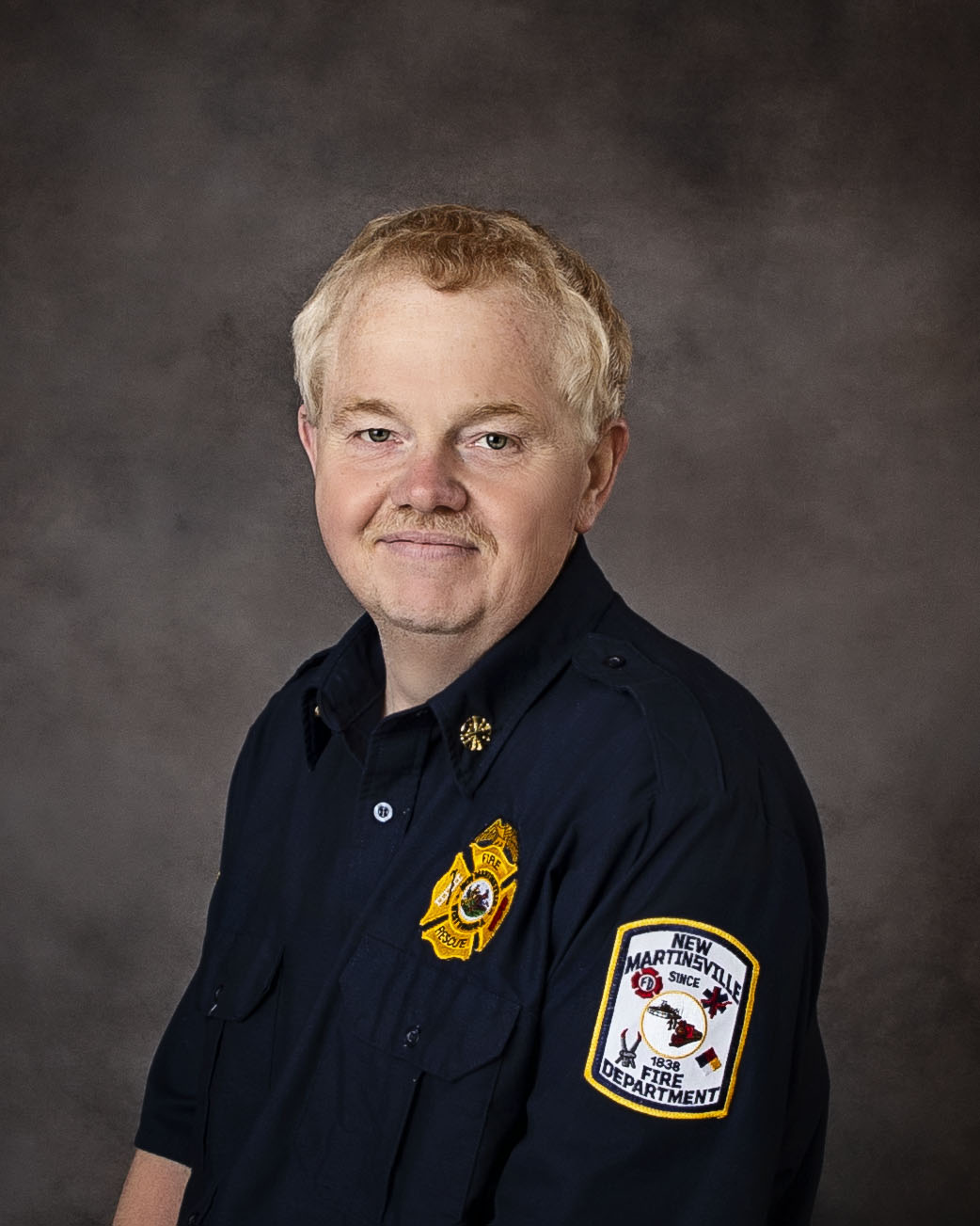 Training & Qualifications
The New Martinsville Volunteer Fire Department is comprised of an all volunteer group of men and women who are required to complete a host of training requirements to serve on the department.
Our fire fighters are required to complete the following classes:
Fire Fighter 1
Fire Fighter 2
Emergency First Aid
Cardio Pulmonary Resuscitation (CPR)
Auto Extrication-Awareness
Auto Extrication-Operations
Hazardous Materials-Awareness
Hazardous Materials-Operations
National Incident Command System 100
National Incident Command System 200
National Incident Command System 300
National Incident Command System 400
National Incident Command System 700
Fire Officers are required to achieve certification as:
Fire Officer 1 (Professional Board Qualifications)
Fire Officer 2 (Professional Board Qualifications)
The New Martinsville Fire Department coverage area includes areas of Doolin Run Road, West Virginia Route #7, West Virginia Rt#20, Whiteman Hill, Wetzel/Tyler Ridge, Proctor, American Ridge, Limestone Ridge, Huff Ridge, Friendship Ridge, Proctor Creek Road & West Virginia Route #89 and various other areas.
In all we serve to protect more than 3500 residential buildings and 300 commercial structures as well as critical infrastructure such as:
A Community College Campus; Our County "Seat" Offices including: Tax, Sheriff, Magistrate Court, Circuit Court, County E-911 Center, and County Clerk; City Hall, with Water, Sewage, Electrical, Police, Parks, Building Inspections, City Court, and administrative offices; A large postal facility; Six Artesian style water wells serving as the primary provider's of drinking water for three different water districts, and as a back-up supplier to two additional water districts encompassing some 12,000 people; A 72-Bed Hospital with a 12-Bed, Level 3 Trauma Facility; A Medical Helicopter Base; A 120-Bed long term care facility; Numerous Day Care and Pre-School facilities; One of the states largest Grade/Middle School facilities; A Class-A High School Facility and Five Electrical distribution complexes.
We also serve Primary Switching, Data, and Maintenance Facility for Frontier Communications; Numerous large diameter natural gas transmission lines including our residential & commercial distribution services; Two Commercial Radio Stations; Five low income & senior housing facilities and seniors social & health clinic; 5 Public Parks as well as 1-Private park; A 150 year old Victorian style Business District; 5 Shopping Plaza's as well as a Wal-Mart Super Center; Holiday Inn Express; New Martinsville Inn, and soon a Microtel Inn and 3-Smaller Motels as well as a few Bed & Breakfast style Inns.
We are "1st or 2nd due" for hundreds of new Natural Gas wells that have been drilled in the "Marcellus & Utica Shale" gas & oil deposits; Bayer Corporation's Synthetics Plant and the Axiall Corportations Chloro/Alkali Plant; Blue Racer Midstreams Natrium Plant, Hannibal Industrial Park; Murray Energy, McElroy Mine and Prep Plant and we were recently asked to serve as the 1st due dept. in the South end of Marshall County WV, as a result of the closure of the Fish Creek WV Volunteer Fire Department.
CSX Corporation's, Brooklyn Switching Yard with more than 12-15 Million tons of Coal, Lime, Propane and other Hazardous and Raw Materials per year; a new Gypsum Wall-Board plant in our neighboring Marshal County; The Hannibal Lock and Dam on the Ohio River; the New Martinsville Hydro Electric Plant; WV St Rt #2, with more than 12,000 vehicles daily; the Veterans War Memorial Bridge, a primary East-West connecting bridge between Ohio and West Virginia; WV Rt #7,connecting our area with Morgantown WV & I-79; WV Rte#20 & Rt #180 connecting our area to US-50; and other feeder, secondary and rural roads that account for some 11,650 additional vehicles per day.