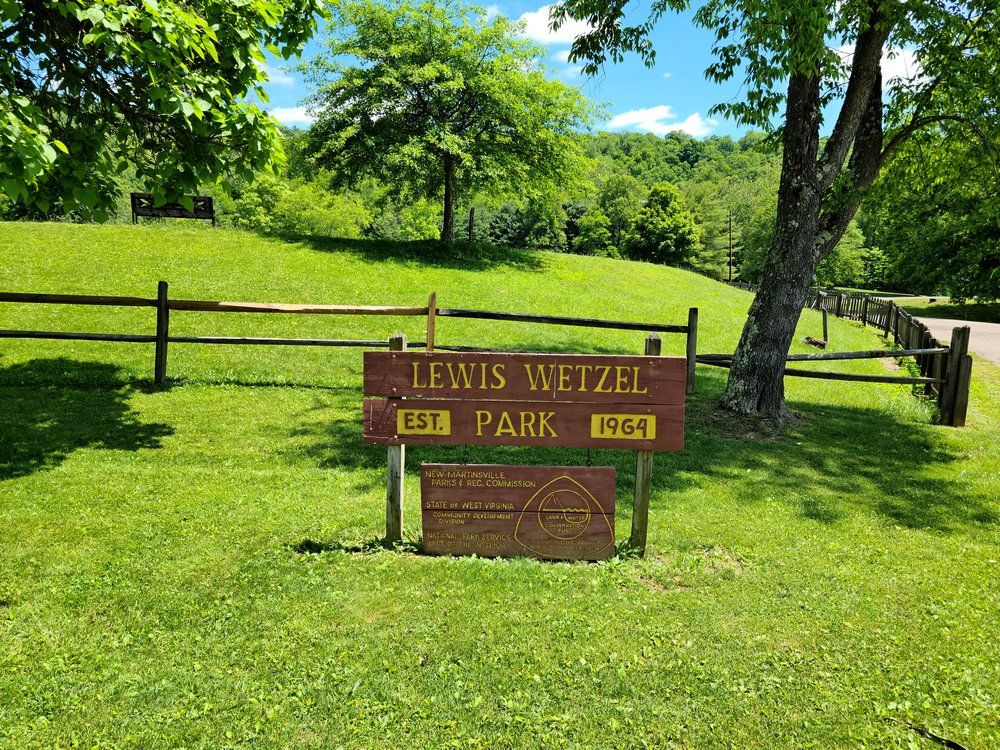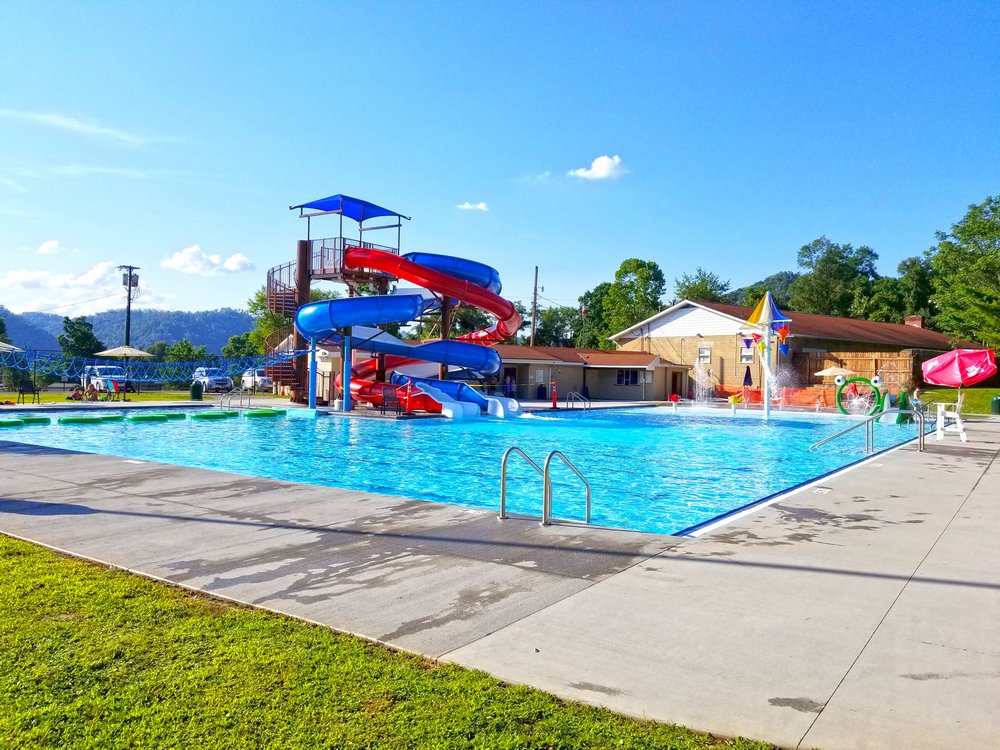 The recently renovated Lewis Wetzel Pool is a great place to cool off for young and old alike. The shallow entry and splash pad area is great for toddlers and features several whimsical sprinklers, water buckets that dump water from overhead and a mini slide. Moving into deeper water is a large pool area for enjoying the crystal clear water, whether relaxing in the water or just soaking your feet. In the deepest section are the lilly pads. These are floating soft pads anchored in place from below with a cargo net above to help hang on. The lilly pads are challenging and often lead to hilarious situations as kids try to hang on. A real laugh for kids and those watching. And of course, the star of the show is our water slides!
The Lewis Wetzel Family Center, located at 442 E. Benjamin Drive, is a multi-use facility that NMP&R rents out on a regular basis. Located in the beautiful Lewis Wetzel Park (behind Wetzel County Hospital), it has hosted reunions, birthday parties, dances, meetings, fundraisers, dinners, weddings, etc. The building capacity is 320 seated individuals. The Family Center has a kitchen equipped with a working microwave, stovetop, oven, refrigerator, ice machine, and sinks.
Dog Park
Located behind the Lewis Wetzel Family Center is a large Dog Park. The park features fenced in areas for your furry friends to run and enjoy. Situated in the edge of the woods, large trees provide plentiful shade.